Expense Management
Manage your income and expenses at one place, filter by date range, secure login with multi-user and permission, add/Invite user via email and more !
---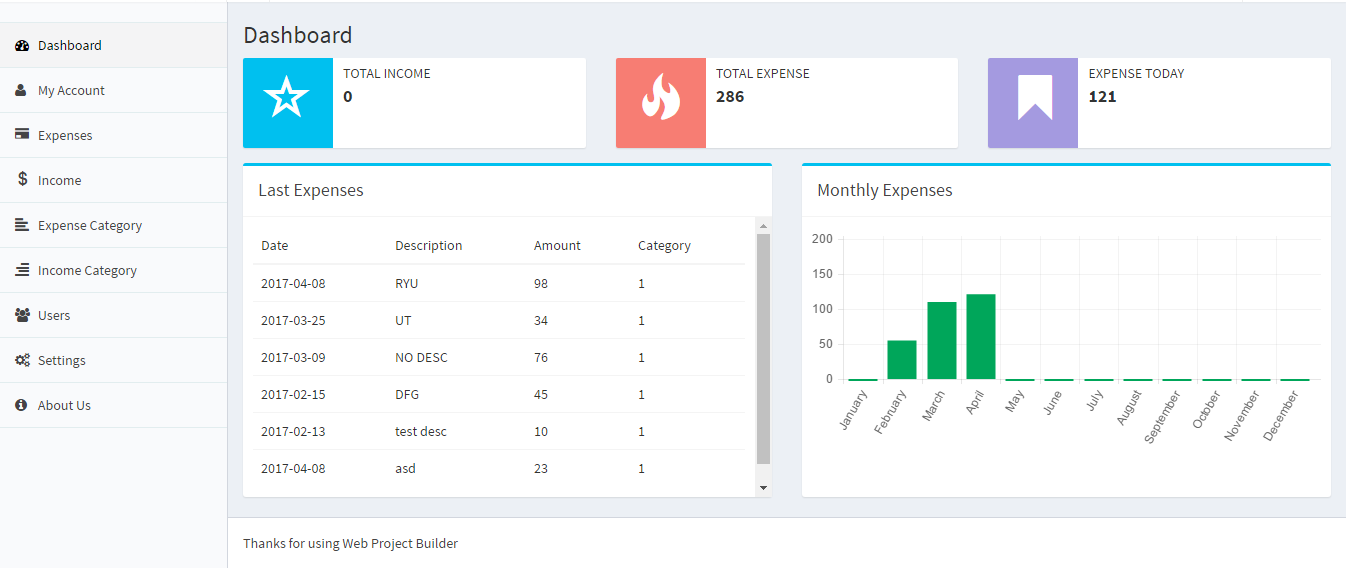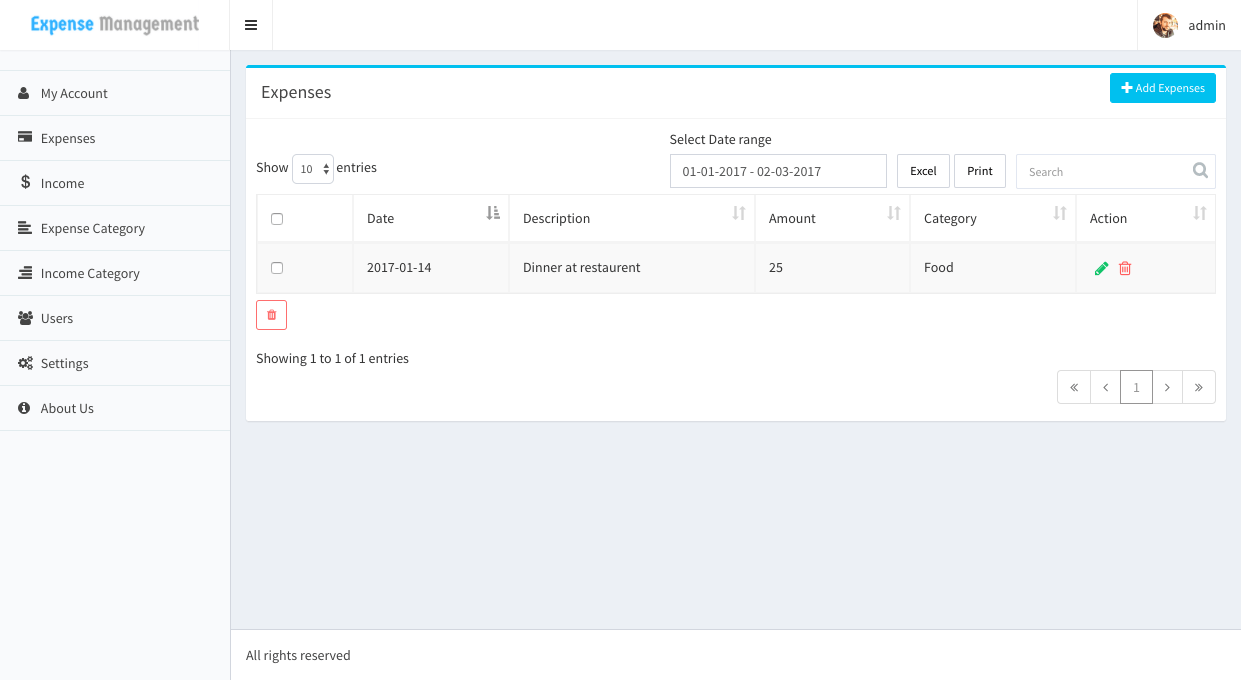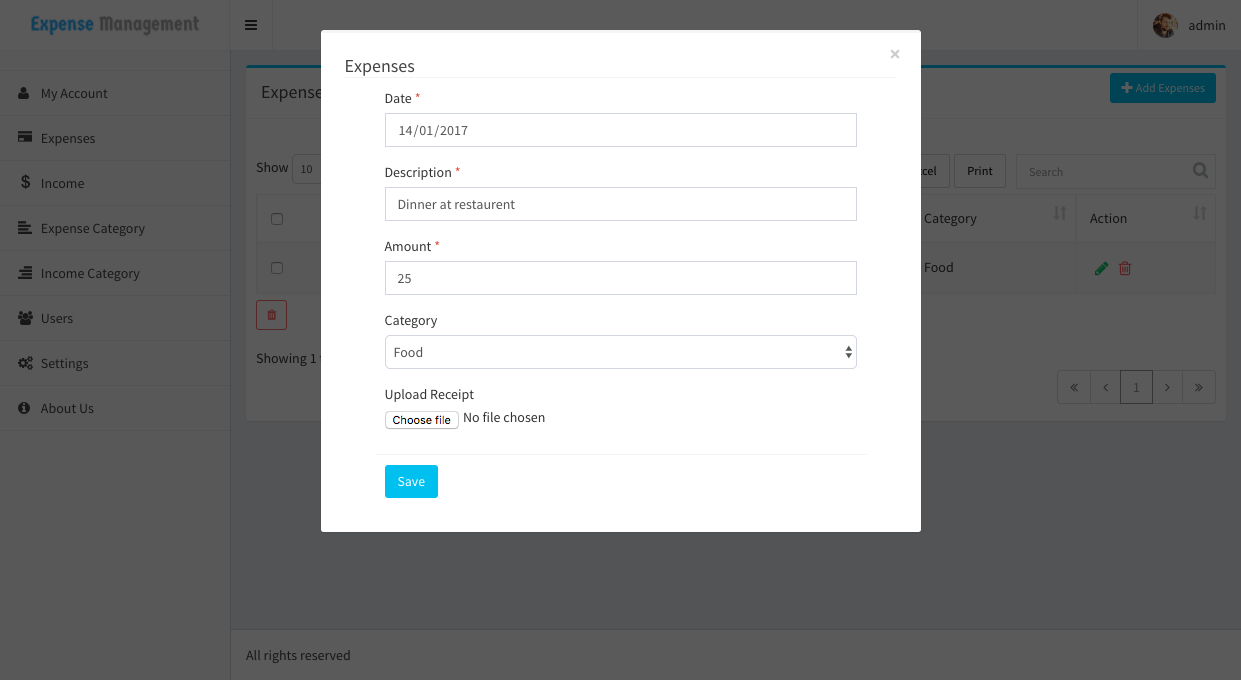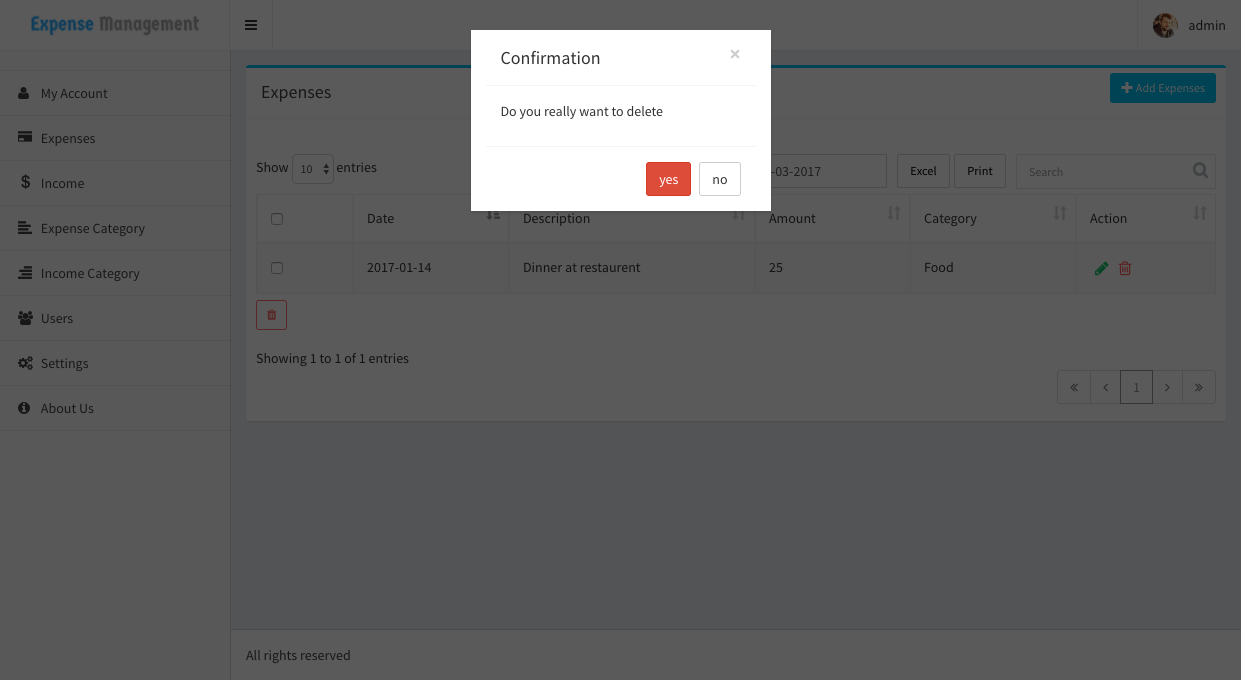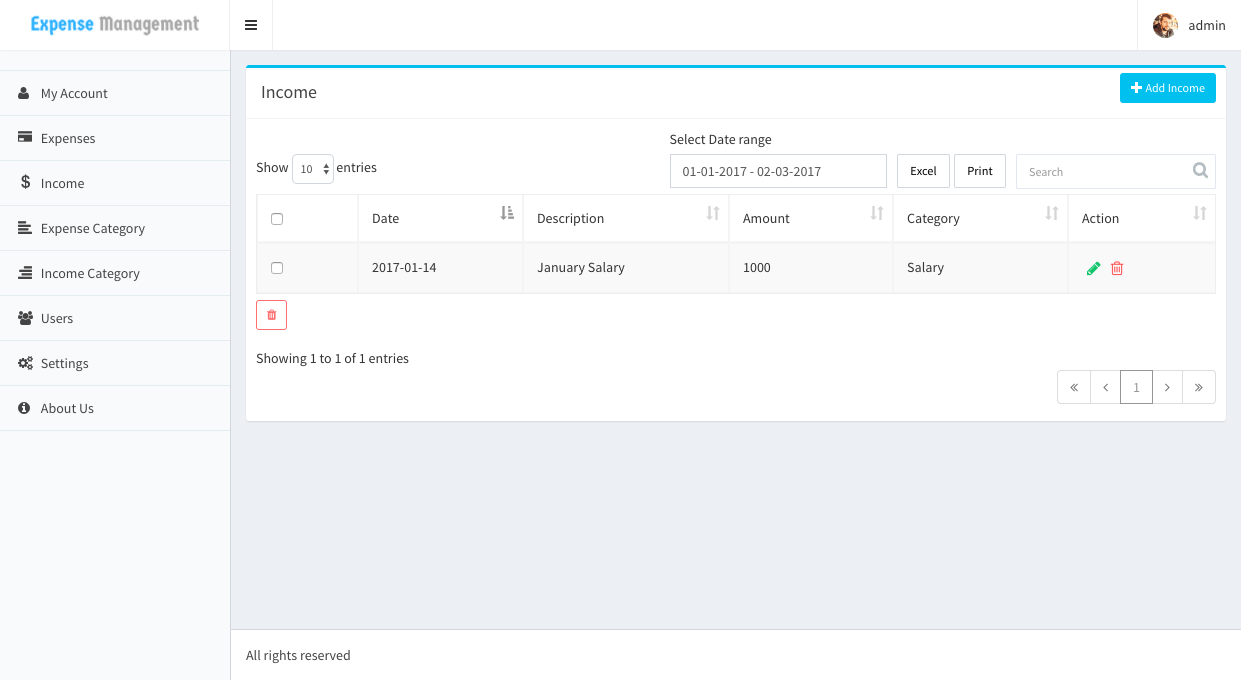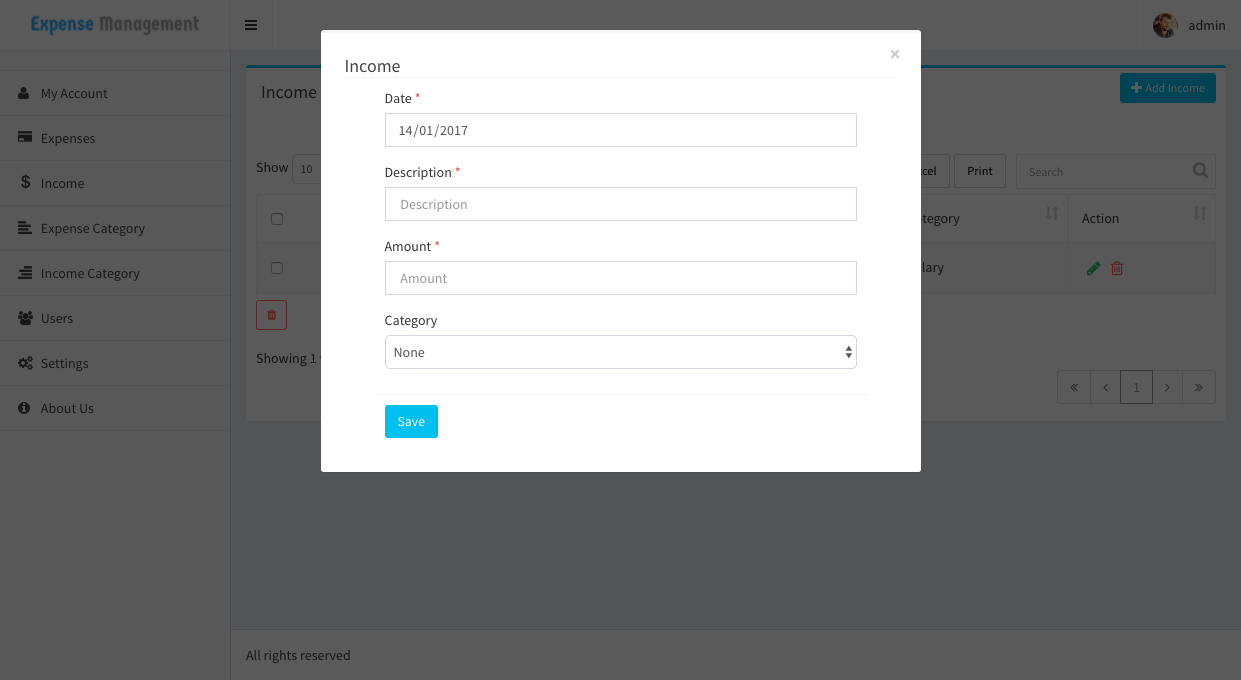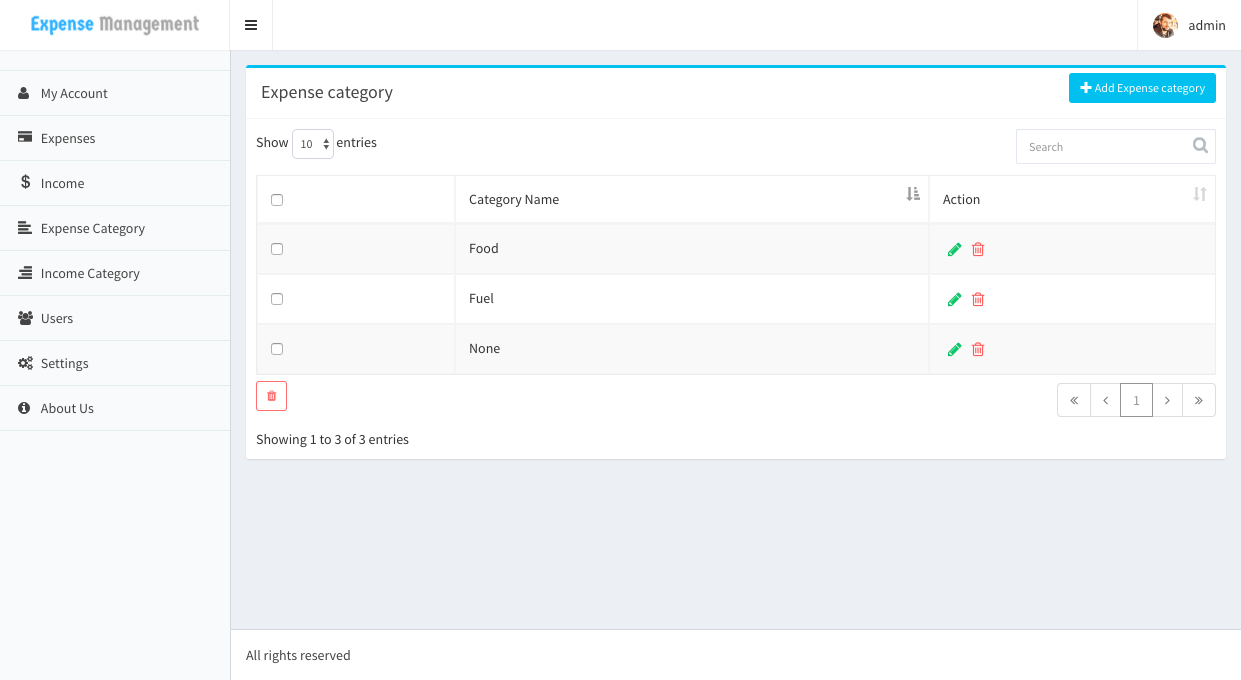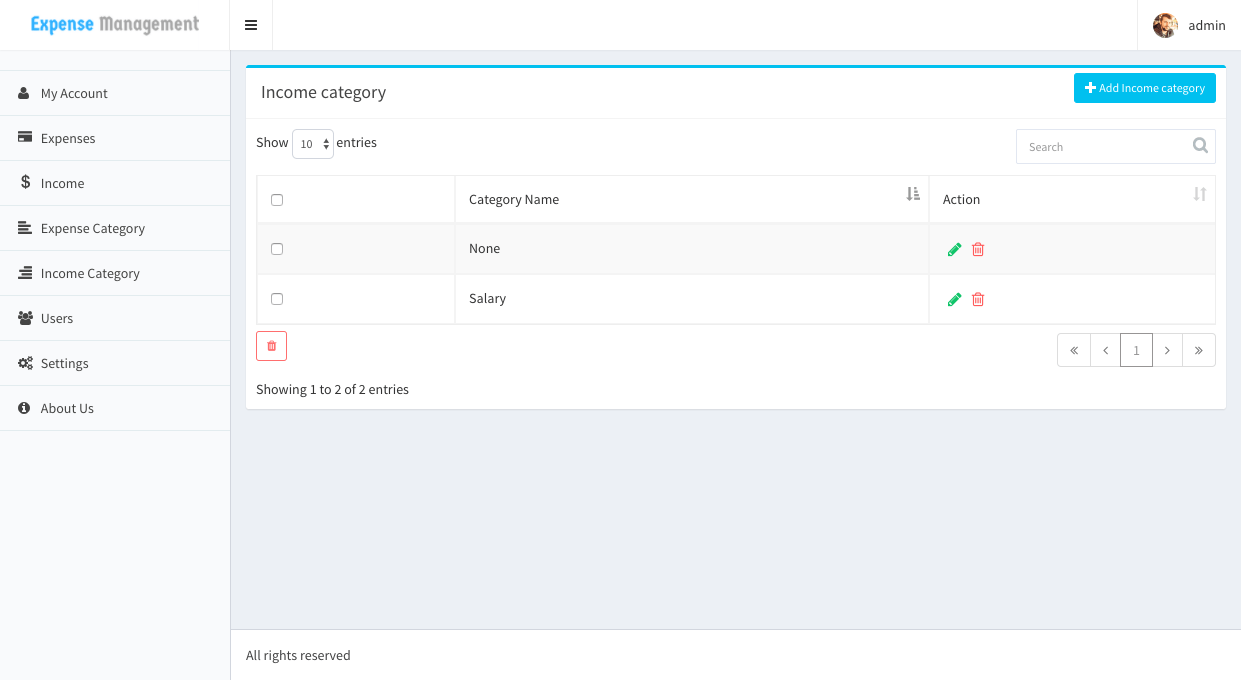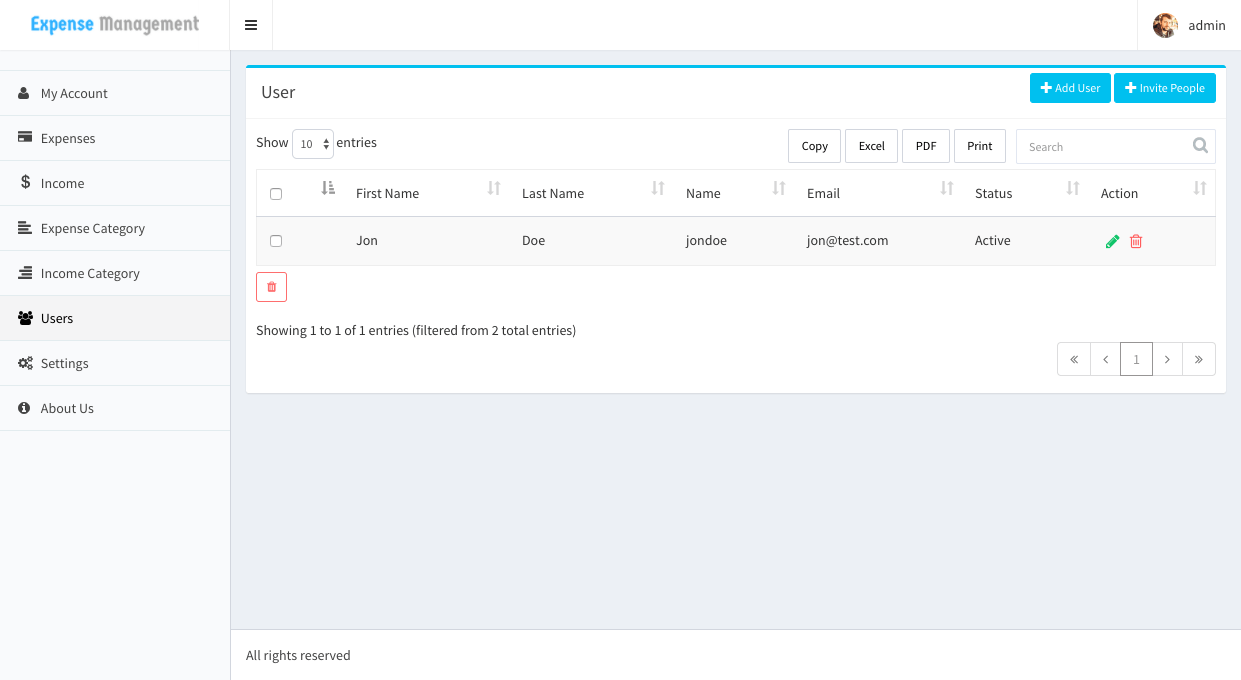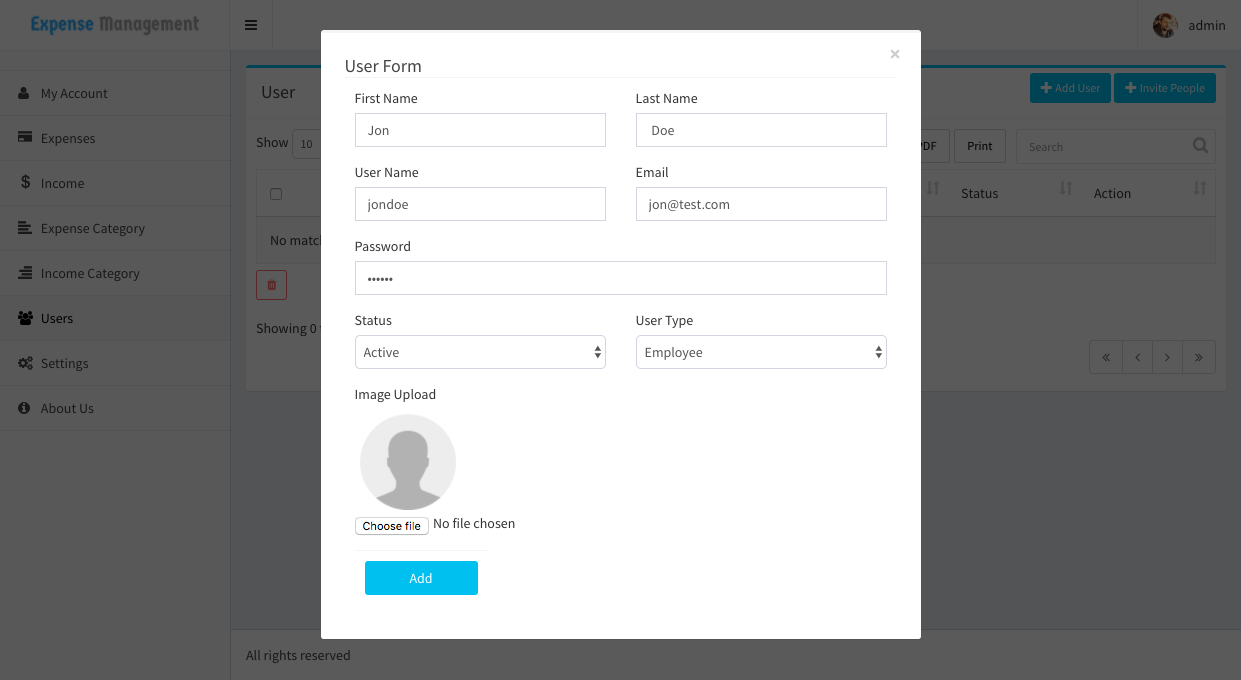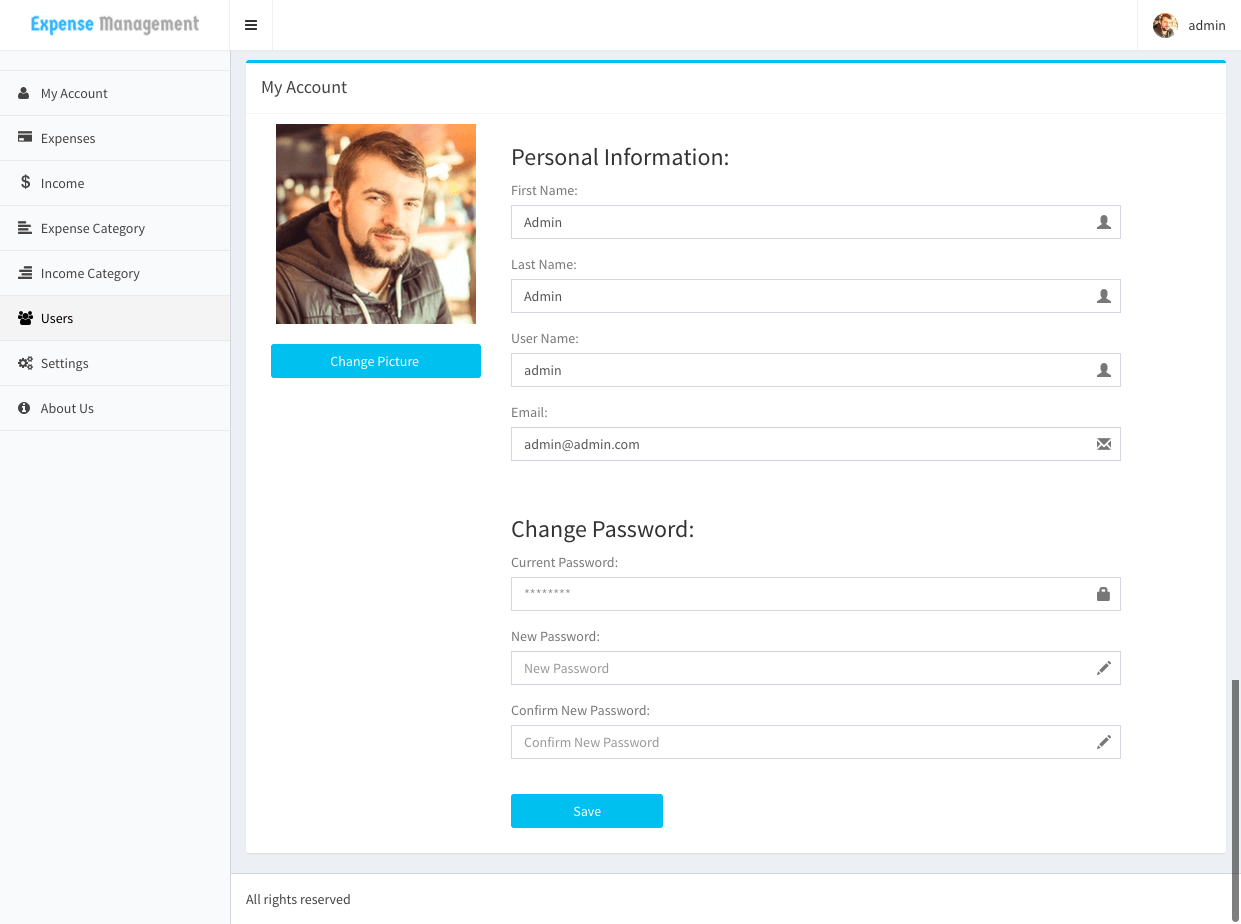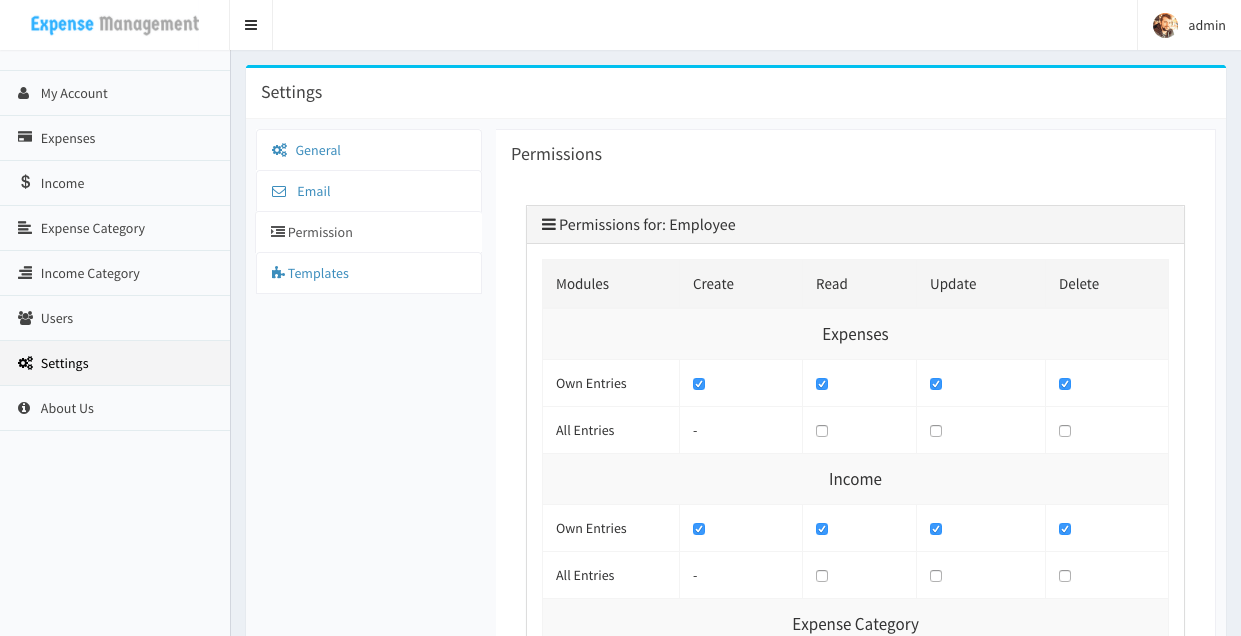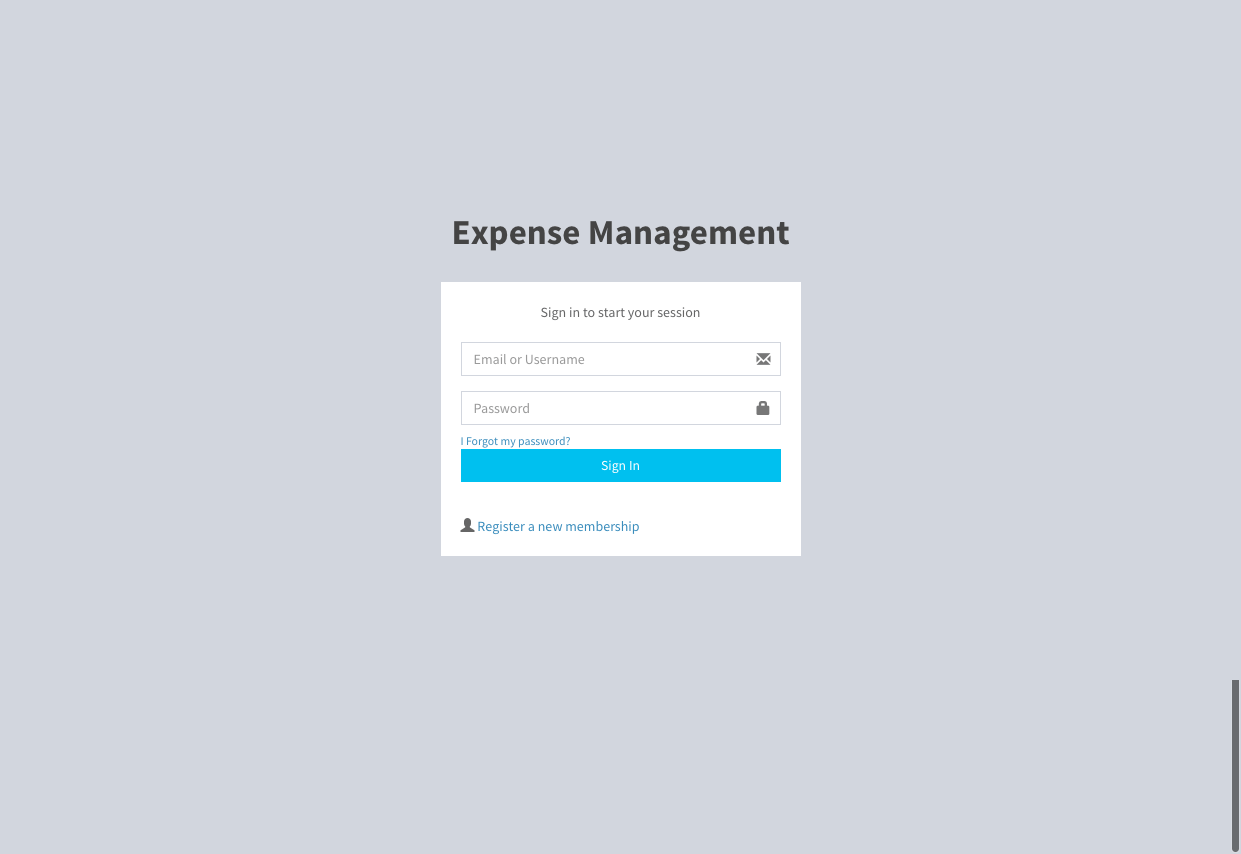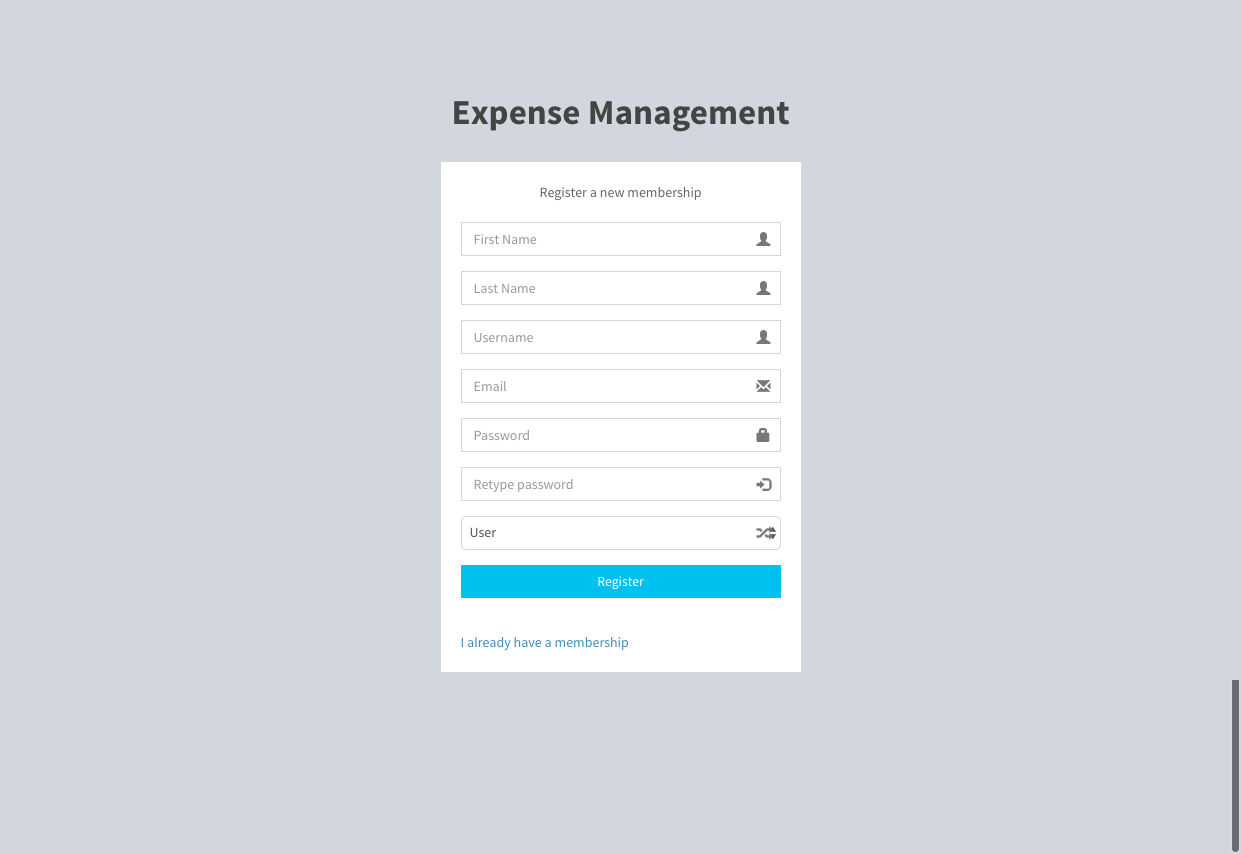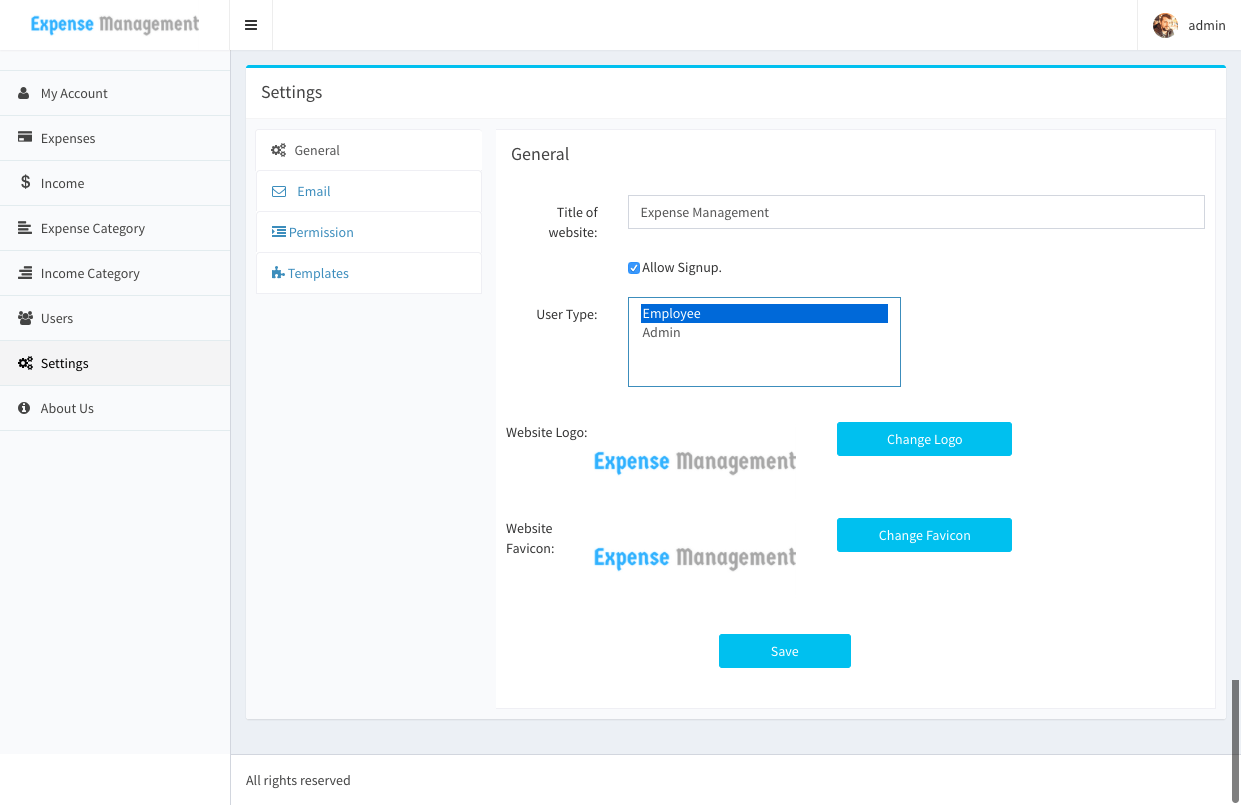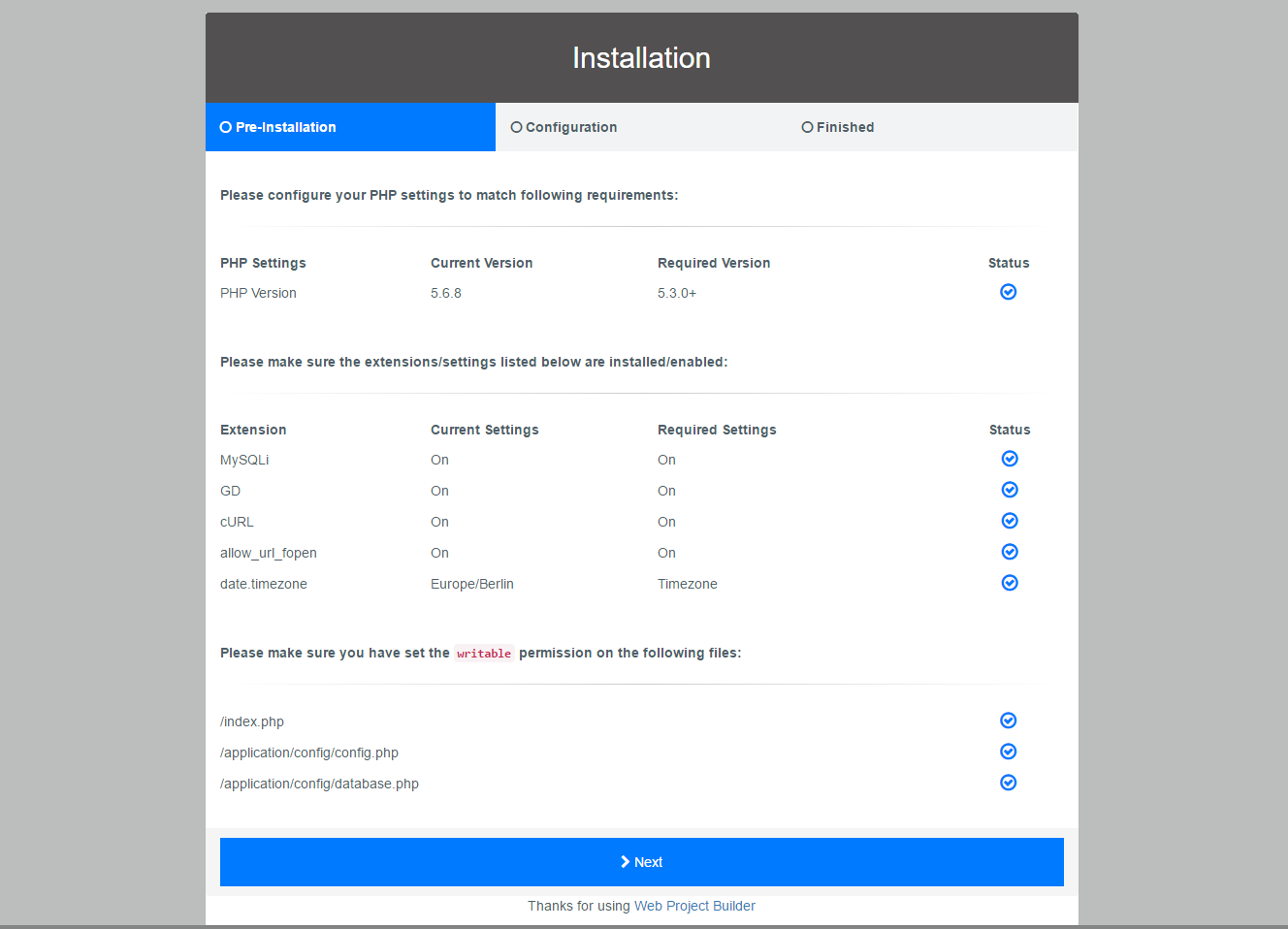 Easy to use and affordable
Fantastic, I can add expense and categories too..
Description
A simple but powerful PHP script to manage your expenses with multi-user level and permission. Our expense management system designed to help individual or business budget, track and possibly control your expenses. It supports tracking of both your expenses and income. This expense management system provides an integrated set of features to help you to manage your expenses and cash flow. It provides the ability to group your income/expenses into categories and lets you set a budget and track expenses in the category.
---
---
Features:
Manage Expense Manage Income Manage Expense Category Manage Income Category Filter by date range Sorting & Pagination Support Multi-user level to Manage the system User Login & Management Included Set different permission for different user type Custom CRUD can be added Easy to customize
---
expense management system in php, expense manager, expense tracker, expense management software, expense management app, expense tracker online
More PHP Scripts
---
Project Build using project builder